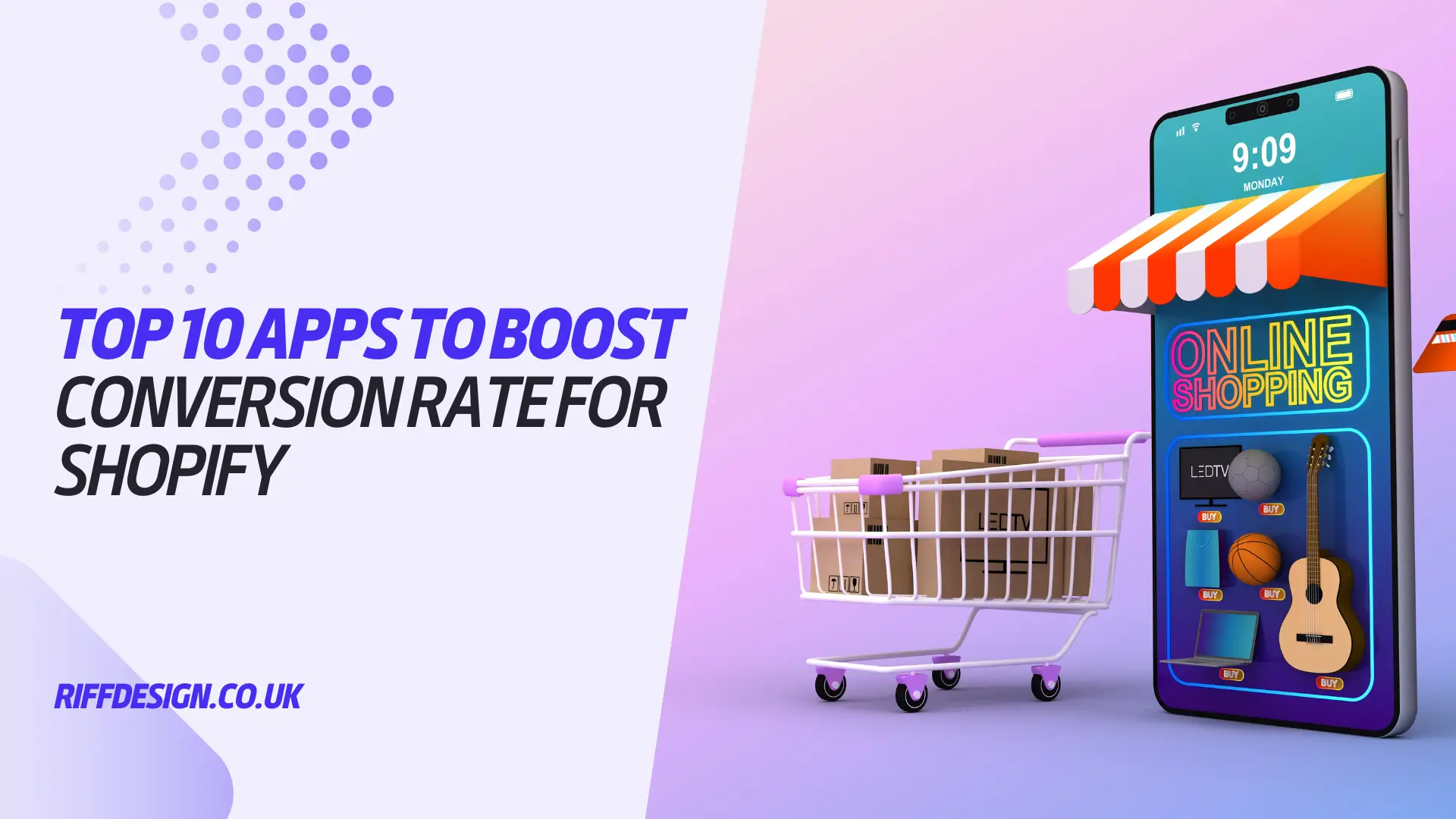 Using Shopify apps can make your online store better and help you sell more things. These apps work with your Shopify store and make it work even better. They can help you make more money by getting more people to buy things from you. Let's learn more about these top 10 apps to boost conversion rates for Shopify and how they can help you.
Table of Contents
You can make your Shopify store even better by using a tool called Growave. It has many cool features that can help you. One feature is the Instagram shopping feed. This lets your customers buy things directly from your Instagram pictures.
You can put these pictures on your homepage or other places on your site. This makes it easier for your customers to find and buy the things they want. It can help you sell more and make more money. Isn't that exciting?
This app called Candy Rack is a helpful tool for your Shopify store. It can show your customers more things they might like when they are looking at a product. After they click "Add to Cart," a special display will show up on the screen. It looks really nice and works on computers and phones.
With Candy Rack, you can suggest other items to your customers that they might want to buy. This helps you sell more things and makes your store more successful. The display can be customized to match your store's look and feel. If you need to change things with special codes, you can do that too.
The suggestions are made by a smart computer program that learns from what people buy. It looks at the history of your store's sales and figures out what items go well together. Then it recommends those items to your customers.
Candy Rack also works well on phones because many people shop on their phones. The special display looks good and works smoothly on mobile devices.
It's important for a store to keep its current customers happy because it costs less than finding new customers. That's why using an app like Reveal by Omniconvert is a smart idea. This app helps you understand your customers better and find ways to make them stay with your store.
Reveal analyzes how your customers behave and puts them into different groups. Some groups are more likely to buy more from you, while others might be thinking of leaving. With this information, you can make special offers for each group. You can also create personalized emails and campaigns to make your customers feel special.
By using Reveal, you can improve how long customers stay with your store and how much they buy. It's a helpful tool for making your customers happy and growing your business.
Firepush is a special app that helps you bring back people who are interested in your products. It works on different platforms and can really help you sell more things. With Firepush, you can send messages to people through SMS, email, and push notifications.
These messages can remind them about products they left in their cart, let them know when a product is back in stock, or tell them about special sales or events. It's like giving them a little nudge to come back and buy something.
By using Firepush, you can increase the number of people who buy from your store. It's a great tool for getting more customers and making more money.
Just imagine if the best part of your webpage was right at the front! With Yotpo, you can create a really amazing review experience on your Shopify store quickly and easily. This app has a modern and clean design, and it's simple to set up.
It also has strong tools that can help you succeed in the long run. If you connect it with other channels, it will make your store even better.
Customer reviews are really important when people are deciding what to buy. When many people have had a good experience with a product, it makes us feel more confident about buying it.
We trust what other customers say more than what the store says about the product. We even trust reviews from people we don't know more than reviews from our own friends.
Reviews are a powerful tool that you shouldn't ignore. That's why you need Yotpo for your Shopify store. It will help you show off those reviews and make your store more trustworthy.
This app is really awesome for making special pages for your products. When you want to change how your pages look, it's important to know that the themes you can get for Shopify might not be exactly what you want.
But here's the good news: with this app called Shogun, you can create and customize as many pages as you want. They even have 30+ templates to help you get started quickly. It doesn't matter which theme your store uses, you can use Shogun's visual builder to make it look just right.
And there's more! You can make your pages even fancier by adding special things like custom code, advanced forms, sliders, accordions, and countdown timers. You can easily drag and drop these elements onto your pages.
Now, you might think that adding all these cool things would make your pages slow down. But that's not the case! Shogun is designed to make your Shopify site load faster. Plus, optimizing your images will help you get more people to buy from your store.
A common mistake I often see is when people try to create an e-commerce store with only a few pages. They use a free template that doesn't allow much customization, add their content, and then wonder why they're not making sales.
But here's a solution: the Privy Shopify app! It's a free app that offers extra benefits to help you increase your sales. It makes it easy to encourage shoppers to buy more from your store. You can use cross-sell campaigns and free shipping bars to motivate customers to spend more money, which increases the average order value.
Another great feature is automated email marketing. You can send newsletters, promotions, and special emails automatically. You can also set up follow-up emails after a customer makes a purchase to remind them about items left in their cart.
And here's something exciting: Privy can help you get more traffic to your store. More traffic means more potential customers. With popup templates and display templates, you can turn visitors into buyers. You can offer discounts through these templates and even build a mailing list to keep in touch with your customers.
Using the Privy app can be a game-changer for your e-commerce store, helping you increase conversions and drive more sales.
This app called Nudgify is absolutely amazing! It finds every opportunity to help you sell more things in your e-commerce store. It uses special notifications called "nudges" to grab people's attention and encourage them to buy.
Nudgify is different from other apps because it shows you what customers have actually bought. This information is really helpful for selling more. It also tells you what your customers are clicking on and shows them the latest products or items that are almost sold out.
But that's not all! Nudgify even offers discounts to customers who are unsure about buying. It's not just about notifications, though. Nudgify also shows your customers what other people have bought, which is called social proof. This helps convince more people to make a purchase.
Nudgify is not only about engaging customers but also about boosting your sales. It's a powerful tool that can make a big difference in your e-commerce store.
I have another fantastic app to tell you about that can help you achieve high conversions! It's called Campaign Monitor. This app is perfect if you want an all-in-one solution for your email marketing needs. It combines your email service provider, email marketing application, and shopping cart into one convenient platform.
With Campaign Monitor, you get access to a wide range of powerful features. They provide pre-built workflow templates that make it easy for you to create different types of emails to attract buyers. You can also create newsletters and customize your emails to match your brand's unique voice.
Campaign Monitor simplifies the process of managing your email marketing campaigns. It's a comprehensive tool that helps you effectively communicate with your customers, drive conversions, and showcase your brand's personality through personalized emails.
By utilizing Campaign Monitor, you can streamline your email marketing efforts and optimize your chances of success. It's an excellent tool to consider for improving your conversion rates and enhancing your overall marketing strategy.
Swell is a special platform that helps businesses keep their customers coming back. The Swell app, which was created by the same company as Yotpo, is designed specifically for Shopify stores. It lets you create loyalty campaigns quickly and easily.
One great feature of Swell is its integrated email tool. This means you can connect it to your email marketing software and automate your customer retention strategy. It makes it easier to stay in touch with your customers and keep them engaged.
With Swell, you can also reward your customers for certain actions they take on your website. For example, if they share or post about your products on social media, they can earn rewards. It's a way to encourage them to promote your brand and keep them excited about your store.
By using Swell, you can build a loyal customer base and keep them happy. It's a helpful app for growing your business and making your customers feel appreciated.
Conclusion on Apps to Boost Conversion Rates for Shopify
In conclusion, the right Shopify app can do wonders for your Shopify store. It can make a big difference in increasing your conversions and ultimately boosting your profits.
If you haven't yet added a Shopify app that focuses on increasing conversions, it might be the missing piece to take your e-commerce store to new heights of success.
Unlock the Power of Compelling Content!
Skyrocket your conversion rate on Shopify with our top-notch content creation services. From captivating product descriptions to stunning visuals, we'll create irresistible content that drives sales and leaves your customers wanting more.
Don't miss out on maximizing your Shopify success. Get in touch with us today to supercharge your conversions!